Education
INTERN INSIDER
Competitive. Demanding. Rigorous. The internship program at Van Michael is absolutely not for everyone.
But for those who can see it through, it's a fast track to becoming an elite stylist.
Interested in applying, but want to know what it takes to succeed? We interviewed three stylists who completed the Van Michael internship about their experience and why they chose this path.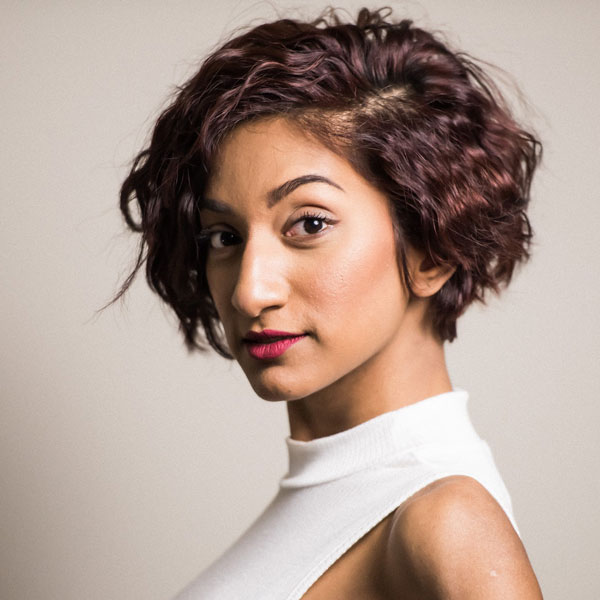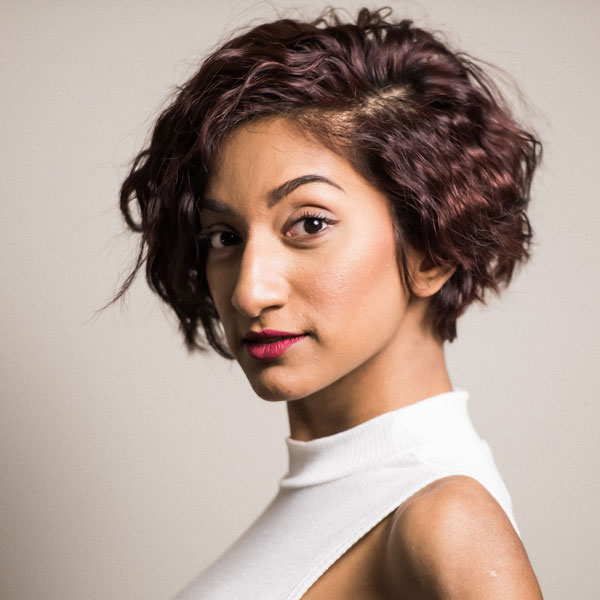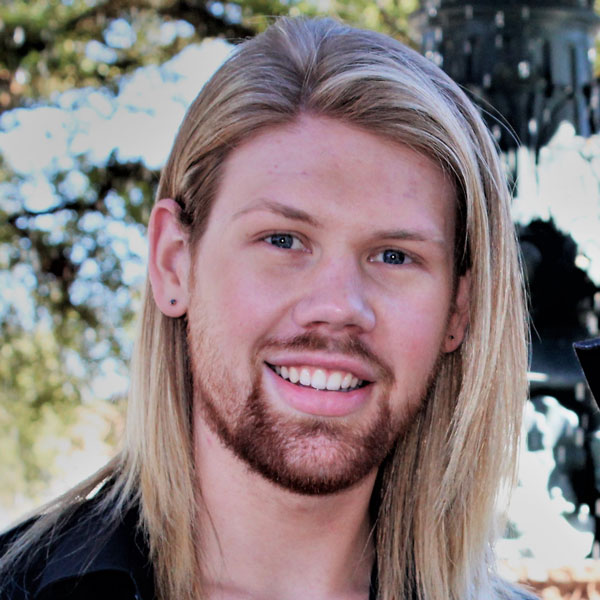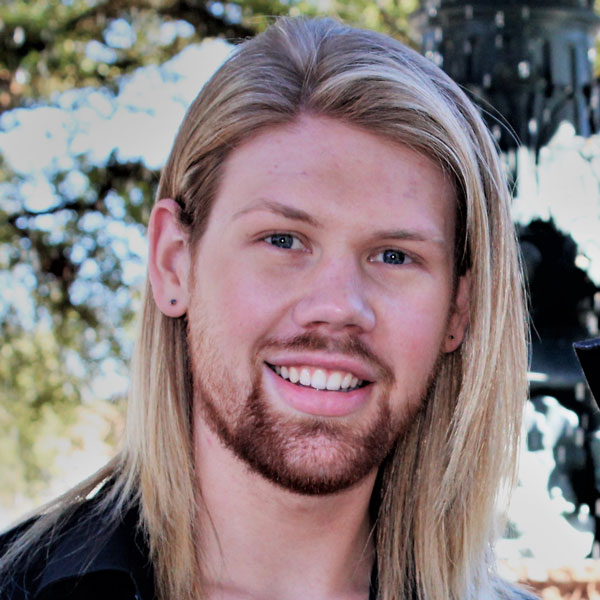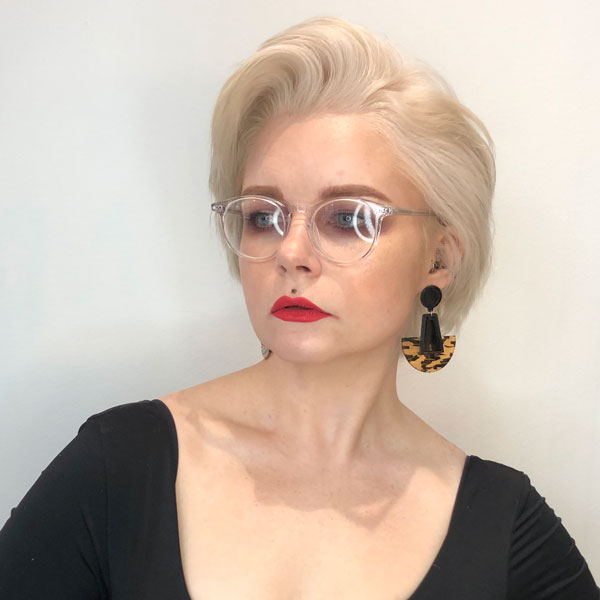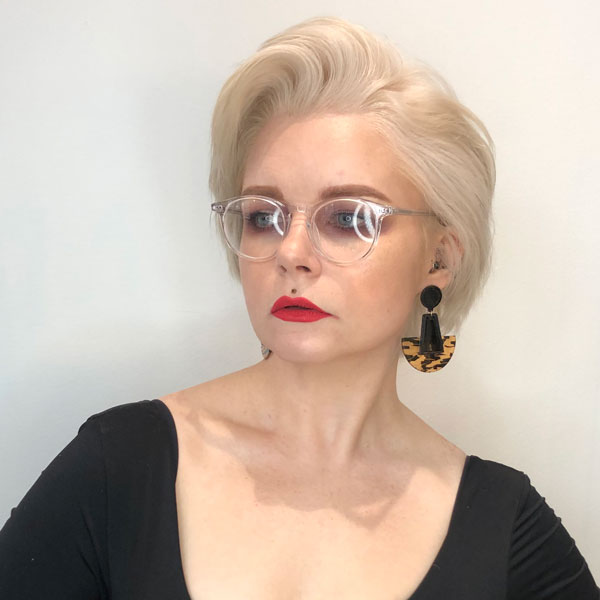 ---
Why choose this very intense internship when there are easier paths to become a working stylist?
Haven Grant: As the saying goes: "It's the hardest climbs that make for the most beautiful views."
Colten Nugent: If you want to be the best, you have to invest time in your craft. It's not something that's going to happen overnight.
Portia Rutherford: I want to be the hair stylist of my generation.
It's hard to be successful at Van Michael — but if you stick it out, you can earn an extremely good living behind the chair.
What is your education background?
Haven: I earned my cosmetology license and took a five-day Cut Course at Vidal Sassoon London.
Colten: I graduated from the Aveda Institute Baton Rouge.
Portia: I attended Aveda Fredericks Institute Indianapolis.
How competitive is getting into the Van Michael internship program?
Haven: Out of 500 applicants, they chose 30.
Colten: It is not easy. You have to work very hard and stand out.
Portia: I went down with two of my classmates and was the only one to get an offer.
What was the interview process like?
Haven: It consisted of back-and-forth communication via email, since I was not in Atlanta. Then I traveled to Atlanta for a salon tour and face-to-face interview.
Colten: After I applied, I received an email welcoming me to travel from Louisiana to Atlanta to tour the salon. I took the tour, and they invited me back the next day to shadow a colorist.
Portia: I think they feel you out to see if you are outgoing and know you can smile and connect with people naturally. They're feeling out your energy.
What is the program structure from the day you start your Van Michael internship to the day you graduate?
Haven: It consists of being matched with a cut or color stylist as your mentor. Classes start with a Blow-Dry Bootcamp (one month) and Blow-Dry Intensive (three months) on Mondays while working with your mentor the rest of the week. Then you enter the cut or color program.
Colten: I chose the color program, where you are required to bring in models and there is a list of services you have to test out on. Once you complete color classes you take an exit exam; it is everything you learned since you started, roughly 300 questions and formulations.
Portia: I picked cutting. In the cut department, there are six haircuts you have to pass that must be perfect. The theory is that if you can execute those six haircuts perfectly you will be able to do any haircut. The instructors are exacting.
It took me two years of practice and other things you don't think about when you start. Things like building strength in your hands. Training your eyes to see very small details that, if you get wrong, you have to then know how to fix. Van Michael is all about precision in cutting.
The catch phrase they use at Van Michael is: "If it's not strong, it's wrong." Meaning, if you don't have a strong line, it's wrong.
Describe your average day as an intern.
Haven: My schedule would mimic that of my stylist, who worked a four-day week. When I would receive a client I'd perform a stress-relieving treatment and shampoo, and then my stylist would begin cutting. At this time I would help with laundry; do a hand massage for the client; sweep the floor; call clients on my stylist's waitlist and make sure his day is running smoothly; or check on other clients waiting for their service.
Colten: My average day as an intern started at 8:30 a.m. I would arrive and set up my mentor's station the the way he preferred. Then I started cleaning, dusting, polishing mirrors and wiping down the base of his chair. Typically my mentor took a new client every 30 to 90 minutes. Our day typically ended around 6:30 p.m.
Portia: I have moved onto the New Talent level. When you first get onto the floor as a New Talent Artist in the cut department, you only see six clients a day, and each client has an hour. Your appointment times are gradually shortened as you take on more clients. Eventually you get eight clients per day at 45 minutes, and now I'm on a full-time schedule and am seeing 10 people per day.
How long does it take to make it to the floor as a stylist?
Haven: It should take roughly a year and a half.
Colten: It is a self-paced program. Some people are quicker than others. I was in the program for about 19 months.
Portia: From starting in the intern program to getting to Van Michael, three to five years.
What would you say are the most important parts of being a Van Michael intern?
Haven: One is attitude, which determines altitude. Two, a desire to learn and ability to take constructive criticism. Three, timing. Preparation takes time. Always be early. And finally, professionalism. How you carry yourself is shown in the way you dress, walk, and interact with others.
Colten: Being open-minded and accepting of constructive criticism. Be a hard worker; it pays off every time. And what Van says, "Dress up and shut up!"
Portia: The first is not having a sense of entitlement. The second is to always say yes to everything, and do it happily. Third, you really have to be a people person.
What is the hardest part of this internship for you personally?
Haven: Cosmetology school, changing careers and states were all costly. The hardest part for me through this internship has been living on minimum wage.
Colten: The time it took for me to complete it. I'm not a patient person, unfortunately, but I knew I had to invest time in my craft to develop it into something I would be proud of.
Portia: You don't know what you don't know until you get in there as an intern and discover all that goes into delivering this amazing client experience.
Another was not being able to work on clients' haircuts myself. It's frustrating when you want to get your hands in there and start doing their hair. It's like having a thirst you can't quench.
What is the most rewarding part of this internship for you personally?
Haven: The opportunity to provide a memorable experience for someone and leave them so much happier than when they first walked in.
Colten: Working with such amazing hair stylists and people every day. I was very lucky to be able to assist the colorists at Aveda Congress and Intercoiffure shows.
Portia: I'm very close to the stylist who was my mentor, and that happens a lot. The teamwork that goes on between a mentor and intern can be amazing. That connection is very rewarding.
What do you learn from these elite stylists you train with that you wouldn't necessarily learn from cosmetology school or from an average stylist?
Haven: How to create a "raving fan" clientele, how to be consistent and proactive, and how to build relationships and grow a business.
Colten: The techniques they know are incredible. They are working to improve their craft every day. And you also learn high-end customer service; the standards at Van Michael are unlike any other salon I've seen. Cosmetology school just doesn't teach that.
Portia: I am constantly learning from these high-caliber stylists.
There is a big difference between a haircut and a precision haircut. I see haircuts coming out of very high-end salons that would never pass muster at Van Michael. You have to think of the geometry and the physics of a precision cut, how the hair behaves.
What type of personality is the best fit for an internship like this?
Haven: A few key personality traits are a willingness to learn, excellent work ethic, and genuine care for people.
Colten: Someone who is not afraid of admitting they don't know everything right out of cosmetology school, and who wants to improve their craft and customer service standards.
Portia: You have to be hard-working, kind, and enjoy being around people.